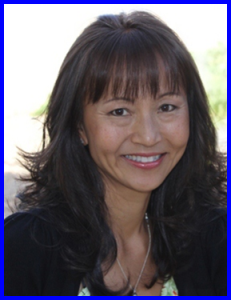 Welcome to Beautiful Maui Real Estate!
True paradise. That's how Malinee Kruasing (RS) describes Maui. With its beautiful ocean views, breathtaking sunsets, and world-class golf courses, it is by far the most magical place Malinee has ever lived. Growing up Malinee had the opportunity to experience life in three different countries, but when she set foot on Maui, she realized she had finally found home. It wasn't long before Malinee, an active personality, fell in love with her new island home and the opportunities to enjoy a variety of outdoor activities or simply bask in the golden sun that bathes its white sandy beaches.
"The Maui lifestyle definitely fits my personality. I'm an outdoor person, I love warm weather and most importantly I love the spirit of ohana," Malinee says with a smile. "Perfect weather, beautiful ocean… Maui is the best!" For Malinee, who enjoys outdoor sports, cooking, gardening and taking care of her family – hertwo children – this is her ideal lifestyle.
Malinee was born in Thailand and moved to Osaka, Japan with her family in her early teens. She was not intimidated by her lack of the Japanese language, instead Malinee embraced the new challenge. Later, when she decided to attend college in Sydney, Australia, the move opened her up to new life experiences with new friends from around the world. Tri-lingual Malinee has always enjoyed working with people. She's a good listener and quickly understands people's wants and needs. Her career as an interpreter, a marketing assistant for a top company in Japan, and as a concierge at five-star resorts on Maui have taught her the value of honesty, integrity and trust. Three traits that have come in handy as a real estate professional.
She's proud of her career in real estate on Maui. When helping her clients buy or sell property, Malinee is determined to make her client's dreams come true. Assisting her clients in the real estate business is an absolute pleasure. "I'm so fortunate that my clients trust me and allow me to be part of their memories," Malinee says, "they really appreciate my hard work to get the best deals for them. Everyday, I thank them from my heart."
As a devoted mother who has volunteered for school fundraising and different school activities, Malinee also finds time to volunteer at the Thai Consulate helping those who can not communicate well in English. Helping people is her nature and it comes from her heart. Whether you're interested in buying or selling property on Maui, Malinee is the best individual to help you experience what she has found on Maui…true paradise.